CASTLE BREAKFAST
Breakfast is served:
Tuesday-Friday between 7 p.m. 7: 00-8.30.
Saturday-Sunday between 10 am 8:00 to 10:00.
Welcome in for a short meeting or if you just want to treat yourself to a delicious Castle breakfast.
Breakfast buffet with both cold and hot options. Coffee / tea and juices are included.
SEK 175 per person
Castle Lunch
Today's dish, this week's salad or vegetarian alternative  incl. butter & bread and water.
Reservations are made on Lilla Slottskrogen's website.
SEK 165 per person
Castle Dinner
We serve a lovely three course dinner in our fine dining room.
SEK 525 per person
Feel free to buy delicious Swedish farm cheeses with home-made accessories
SEK 145 per person
Prices include VAT.
Contact us to book a table in Slottsmatsalen 08-544 981 00 // welcome@nasbyslott.se
We look forward to your visit!
Local farmers and producers
We stand grateful and humble for what nature provides locally and work with local producers to promote sustainable and small scale food production. Our meat and vegetables come from Uppland and Sörmland for the most part. We get fantastic vegetables and herbs from, among other market gardeners, Hornudden and Näsets Gröna. Cheeses from Lövsta Farm. Lamb from Valnäs Farm and beef from Gröna Hagar. Besides breakfast, lunch and dinner, we lay the table now and then for afternoon tea with home-baked confectionery. Don't miss our popular after-work events either. See the calendar for precise dates.
Wedding and party packages
It's not for nothing that Näsby Slott is called the "Castle of Parties". Uncountable functions have been organised here, invitations, dinners and weddings throughout the year. There is something special about the warm and hearty atmosphere, the cosy salons and the fine food that make Näsby Slott the obvious place to celebrate all of life's joyous moments.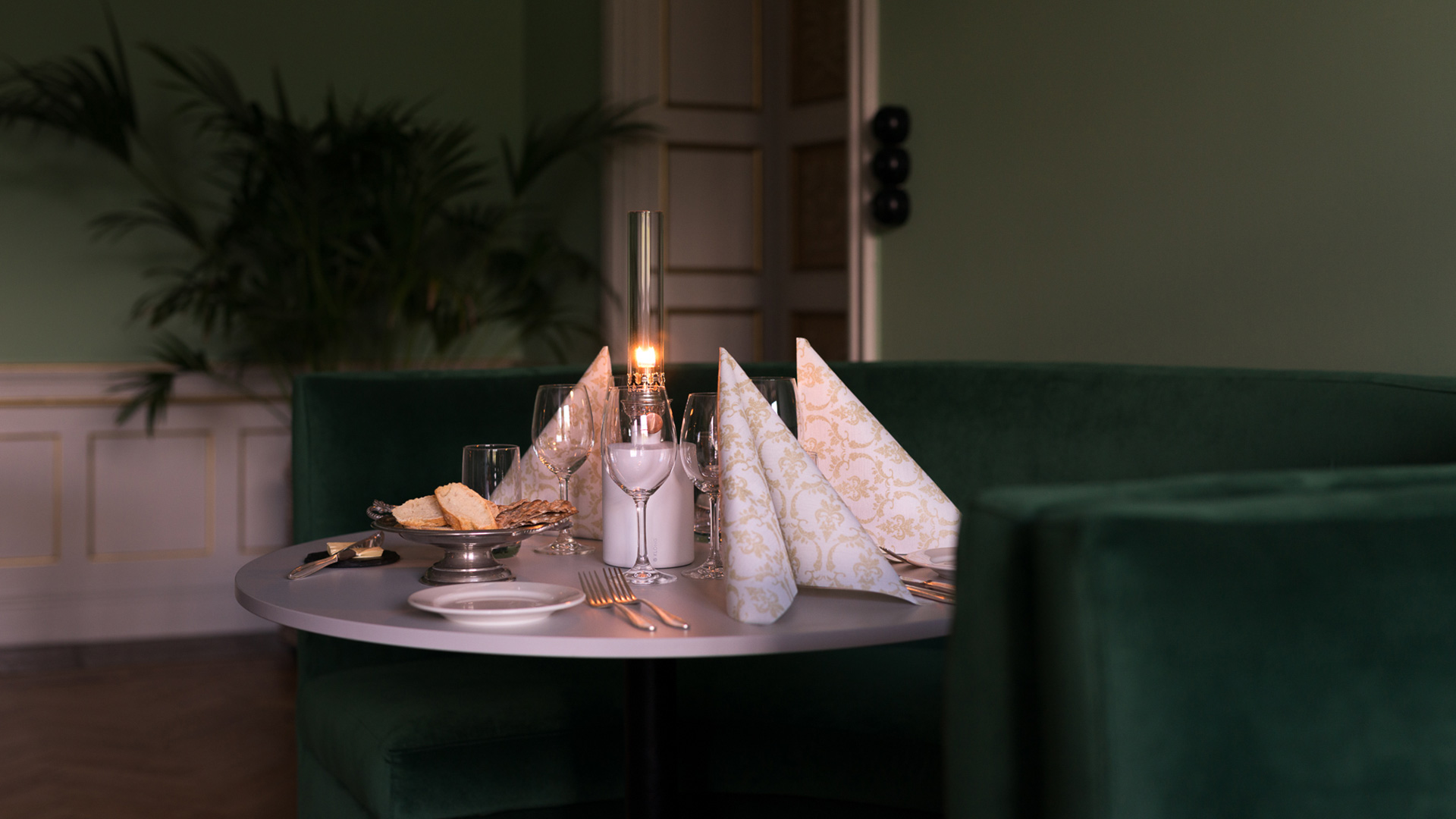 Julmarknad
På Näsby Slott! Närodlade och hemmagjorda produkter samt hantverk från små lokala företag att köpa med er hem.
After Work
Fira in helgen After Work på Näsby Slott. Samla grannar och goda vänner och kom förbi på drinks, öl och Champagne.