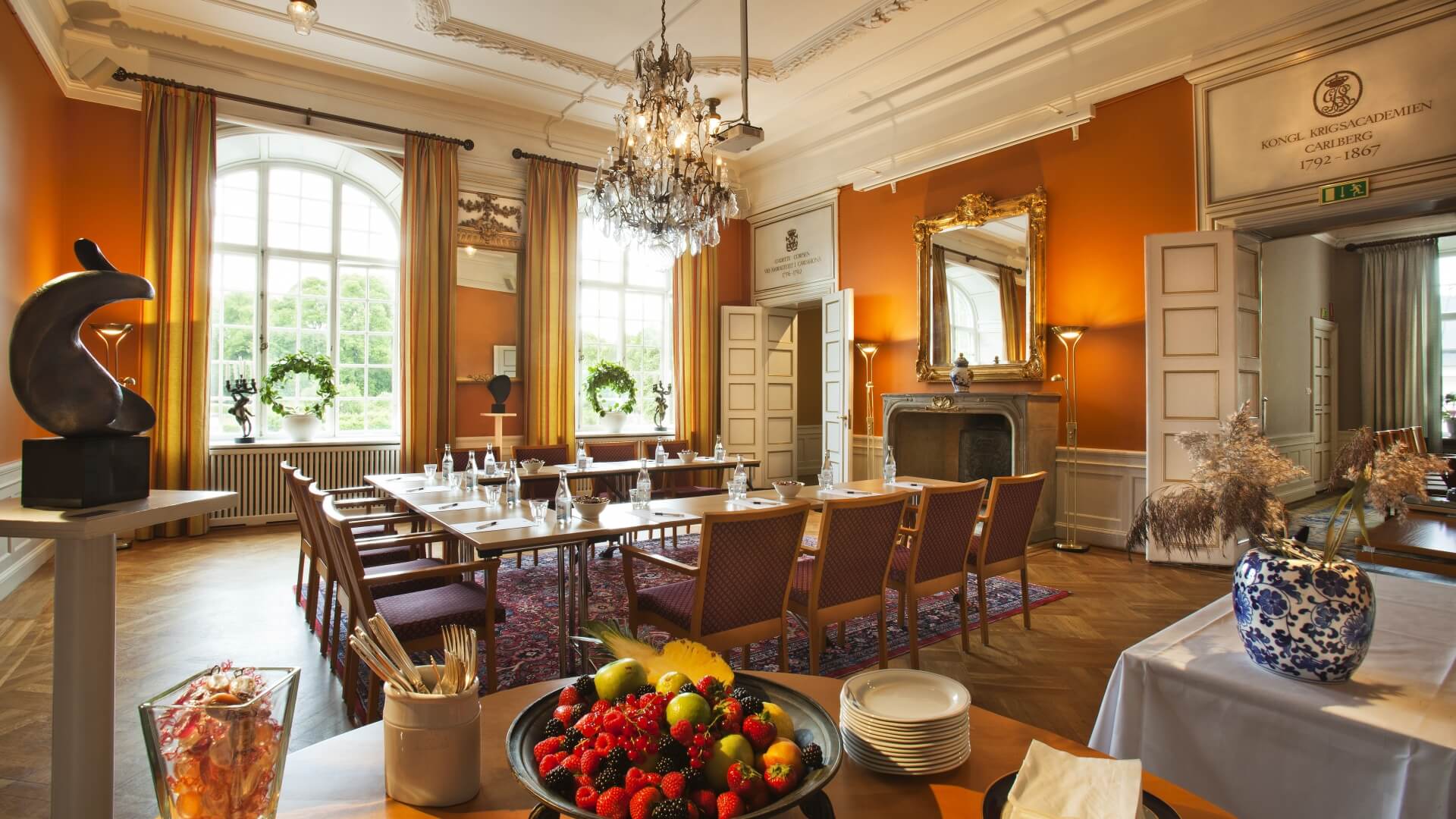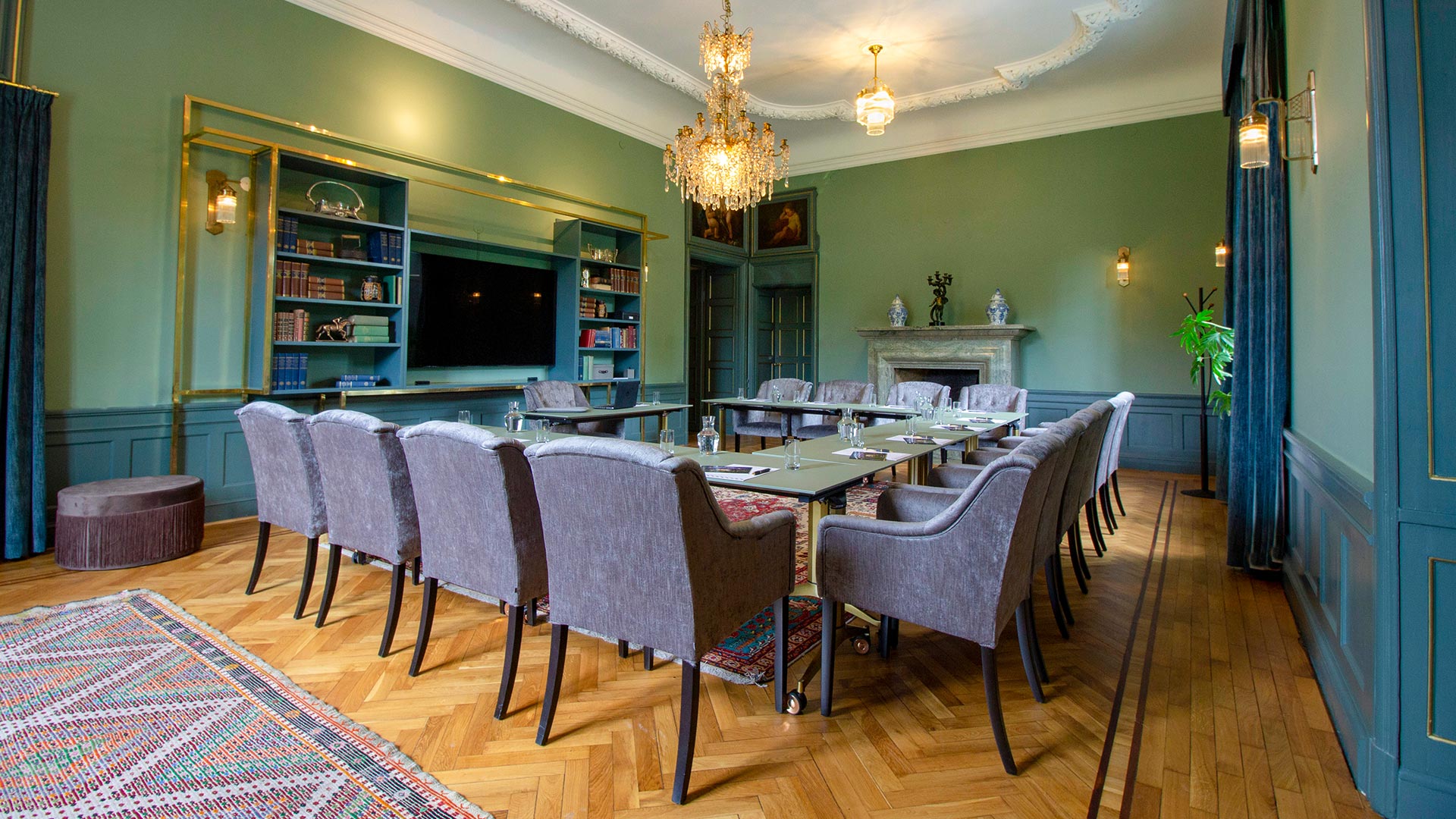 Cosy meeting rooms
with special characters
There are 14 meeting rooms at Näsby Slott, each with its own singularly inviting character. The large salon has a ceiling painting by Anders Zorn, the small salon a glass chandelier from the 1600s and the Gallery has a private conference venue with its own stage for presentations. All meeting rooms have: PC projector, whiteboard, flipchart, WiFi, pens and paper. If you have other technical requirements, we'll take care of them of course. There are also smaller meeting rooms and group rooms like the Maid's Chamber, the First Drawing Room and Lamm's Study.
Capacity in our meeting rooms
Online booking
Enquiry
Online booking
If you are more then 50 people or have more questions? Please send a enquiry instead.
Enquiry
You can also book your conference online. Try our online booking here.
Full Board Meeting
Full board from 1 895 SEK/pp. Gather the team together and start getting creative and producing results. We will take care of you so you are free to focus on getting the work done
24h Weekend
Full board from 1 895 SEK/pp. Finding it hard to arrange a meeting during the working week? Then maybe Näsbys 24h weekend package is the right deal for you