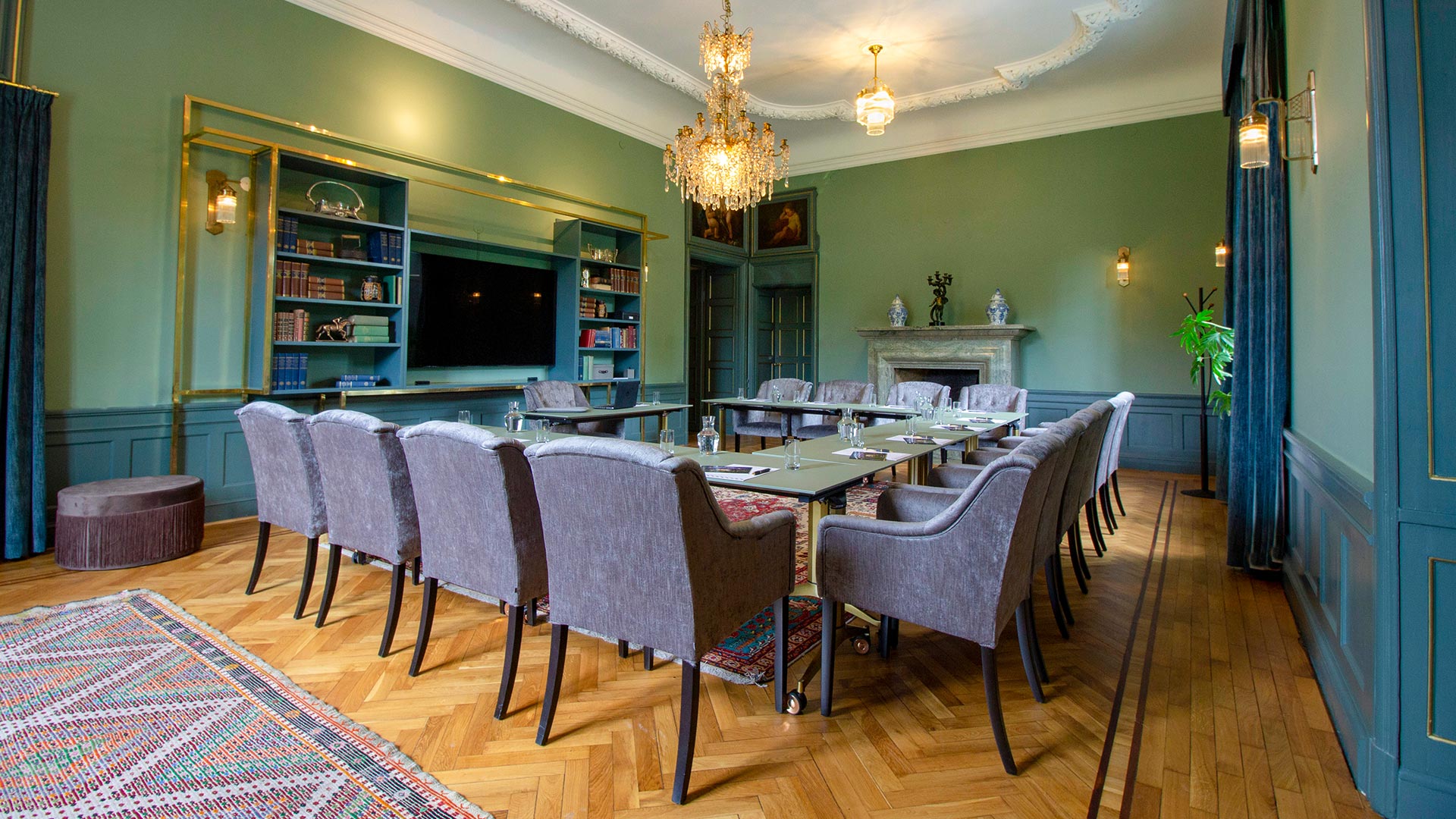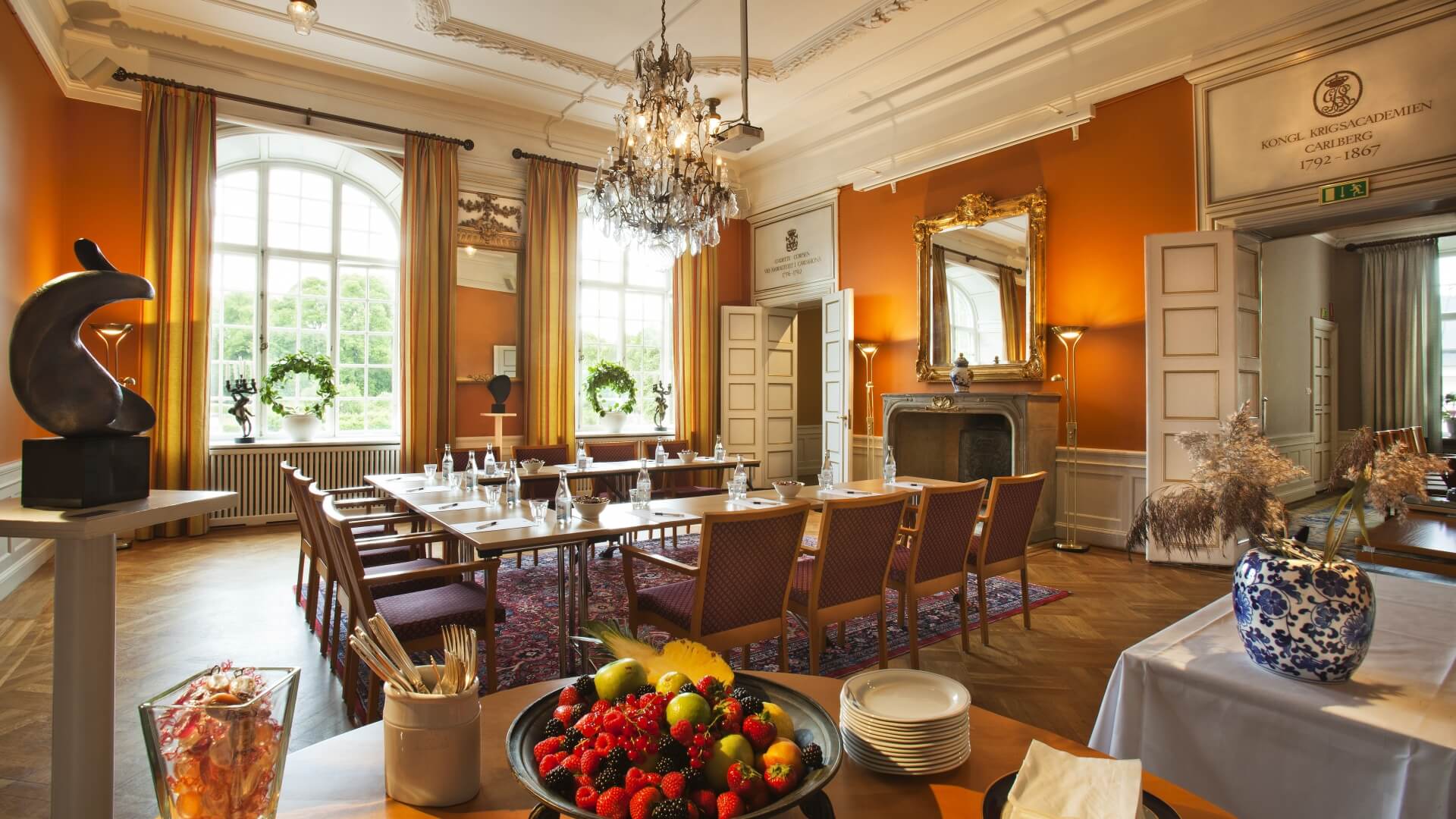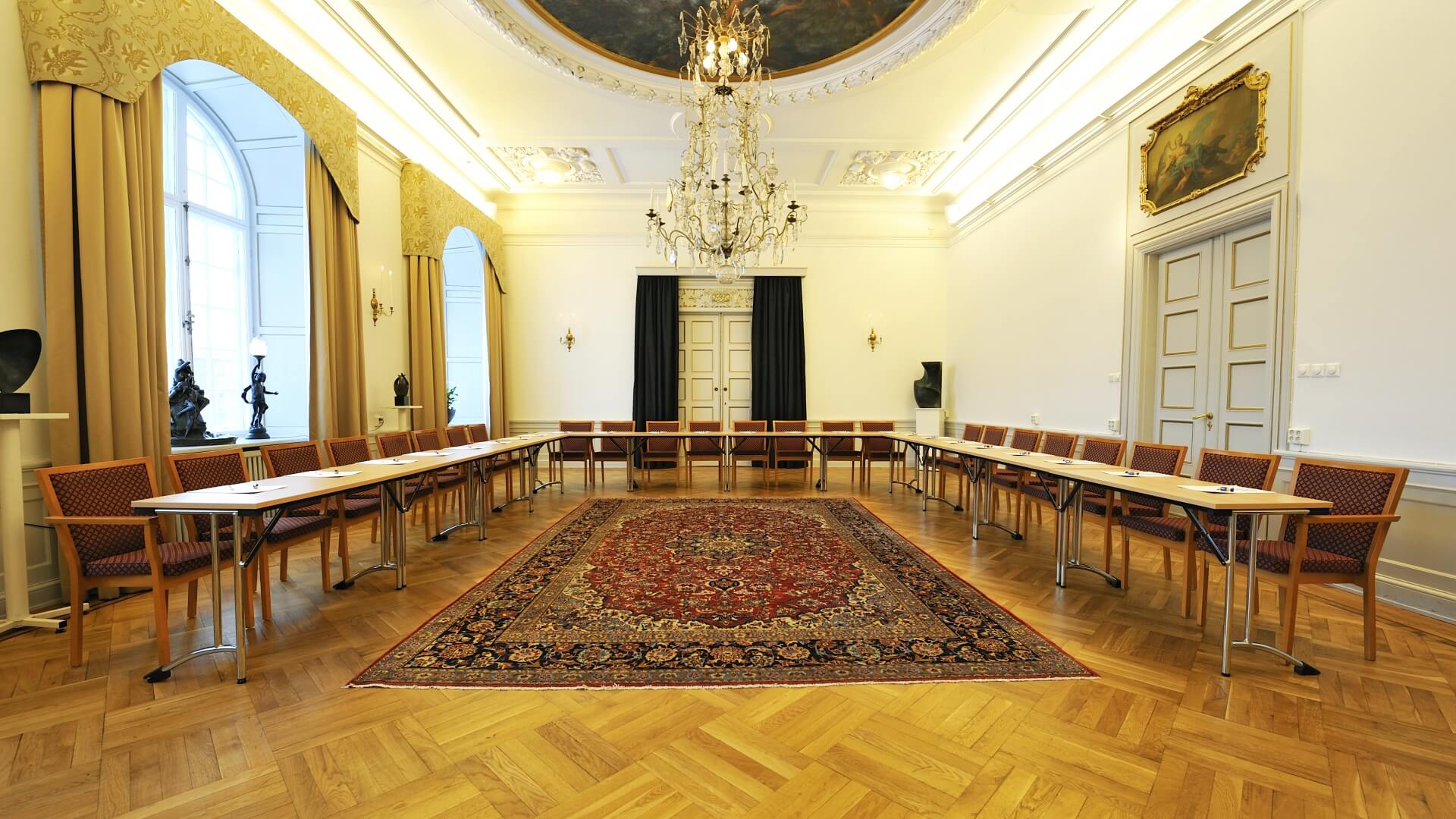 Personal meetings in inviting surroundings
Conferences in Täby
At Näsby Slott, our salons are your salons and having a meeting or conference at the castle is something entirely exceptional. Our cosy, public amenities filled with art and furnishings from the early 1900s give an extra touch of inspiration, dynamism and coherence. We offer 14 meeting rooms that can accommodate up to 120 persons and plan the day of your meeting according to your preferences. Mid-morning and afternoon tea/coffee with home-baked patisserie is always included and you are welcome to stay for both lunch and dinner. If you want to spend the night, we have 44 hotel rooms in the castle annexe. The location, 15 minutes from Stockholm City and 35 minutes from Arlanda Airport makes it easy to reach too. Roslag's railway line has a stop just a 5-minute walk from the castle and it can even be reached by crossing Näsby bay by boat and disembarking at the Ångbåtsbryggan (the Steamboat Wharf).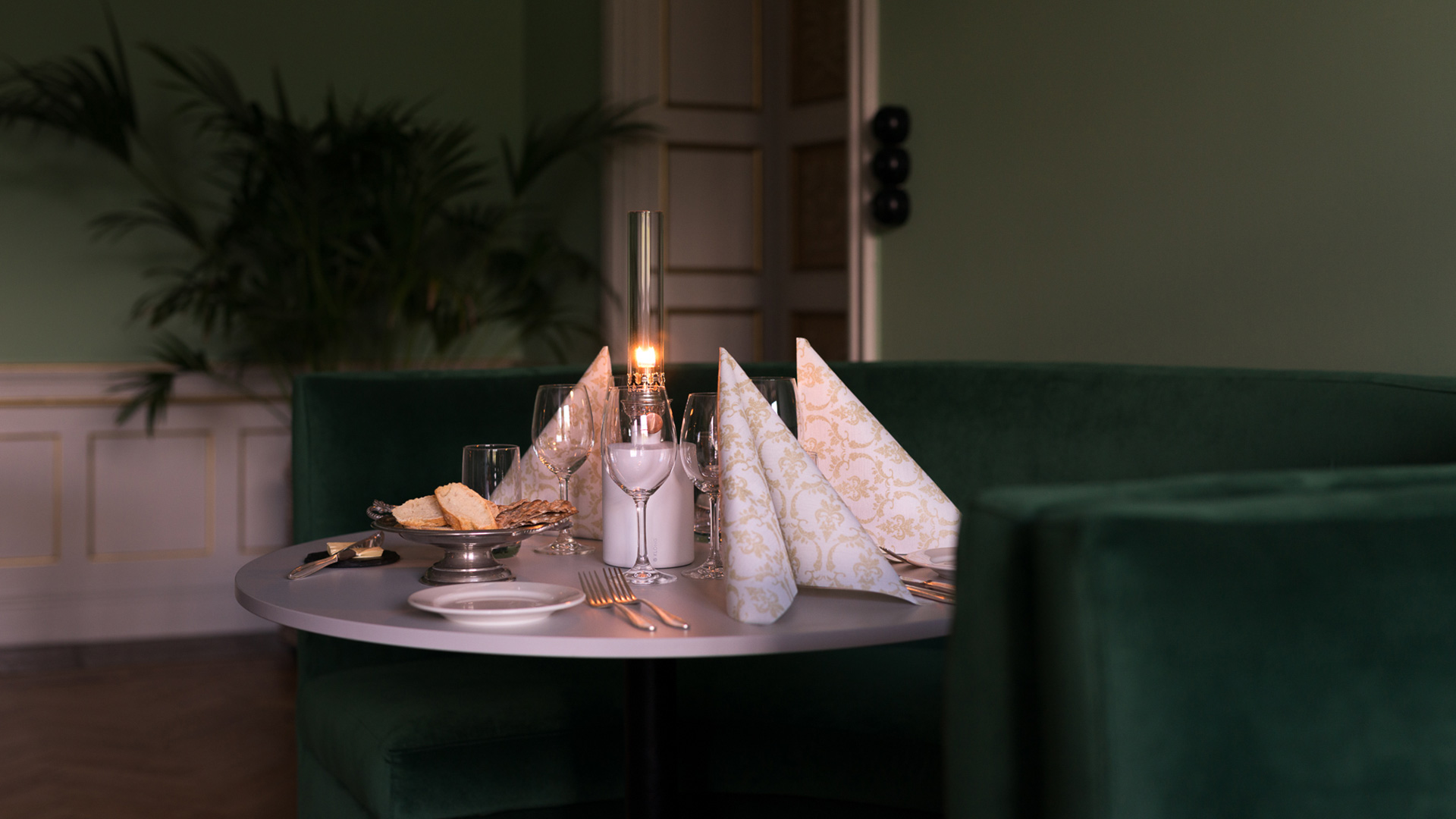 Full Board Meeting
Full board from 1 895 SEK/pp. Gather the team together and start getting creative and producing results. We will take care of you so you are free to focus on getting the work done
24h Weekend
Full board from 1 895 SEK/pp. Finding it hard to arrange a meeting during the working week? Then maybe Näsbys 24h weekend package is the right deal for you
Online booking
Enquiry
Online booking
If you are more then 50 people or have more questions? Please send a enquiry instead.
Enquiry
You can also book your conference online. Try our online booking here.
Fast lane lifestyle, creative,
ingenious or peaceful?
Reserve an activity for your conference, dinner or function – the cherry on the cake. We offer a multitude of different activities, everything from Segway tours to calmer activities like wine tasting.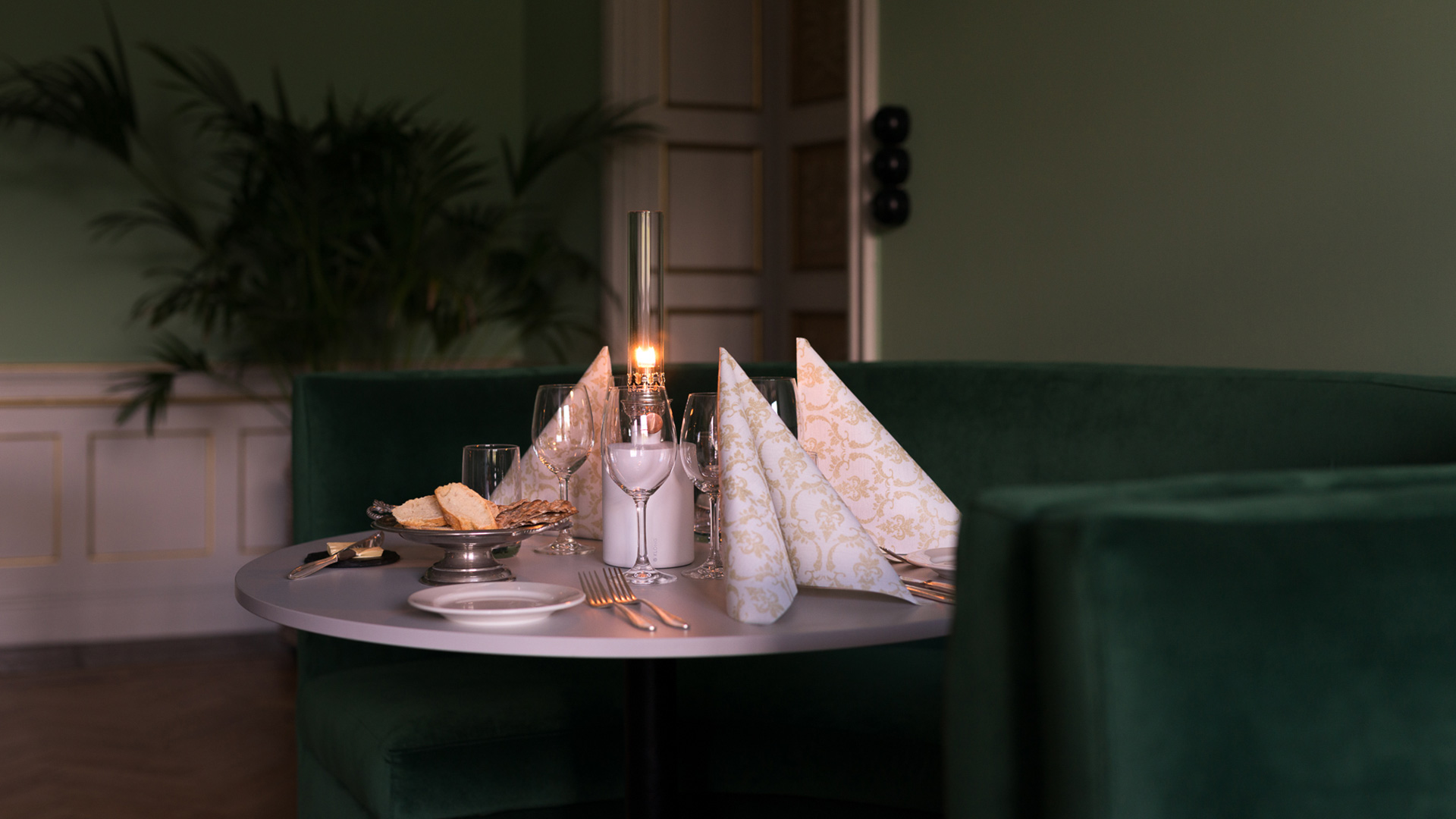 Corporate events at the castle of parties
Over the years, we have hosted Christmas parties and summer celebrations, seated dinners, buffet dinners, socializing, live bands, a DJ and a dance floor at Näsby Slott. To mention a few. Team building and conferences in all the glory, but sometimes it's fun to just get beat up your heels with colleagues – we call teambilding about anything!